My Dear friend Marcie introduced me to Mary Engelbreit and my literary world was never the same. Her illustrations are amazing and drawn with such love. Each one of our children have a copy waiting for them when they want it someday for their children.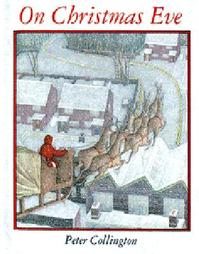 This next book was a favorite because our children grew up without a chimney. This covers the
"chimneyless children everywhere."
Again, the illustrations are wonderful.
One of my favorites is Bob....
And another great illustrator/storyteller is Jan Brett. With her Scandinavian style, it is near and dear to our Swedish roots.
This is a moving, yet somewhat dark, story that lifts us all with hope.
And another Night Before Christmas. This is a pop-up book and is absolutely delightful.
Quick peak inside...
Our girls would marvel at each page. Wonderfully done.